Annual Fire Safety Statements

What happens if I don't submit an Annual Fire Safety Statement?
Is my fire insurance useless if I don't get an Annual Fire Safety Statement?

So you are paying out thousands of dollars a year, thinking that if the building burns down your insurer will cover the cost of replacing it, and your lost stock. Well maybe not!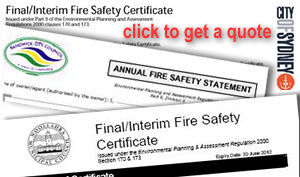 Many businesses and buildings do not have adequate fire protection, and many landlords do not submit an Annual Fire Safety Statement (AFSS). Just because Council doesn't chase you to submit your AFSS, doesn't mean you don't have to worry about it. Apart from the obvious danger that a fire might break out, and people might be hurt, you also have legal obligations to comply. Saving a couple of hundred dollars a year to avoid all that "useless" testing, might be a false saving. The most problematic aspect for a landlord, is the insurance implications.
Your insurance company already expects that you comply with all fire safety regulations- ie you may be uninsured because you do not!
This quote is direct from the writer's own policy with Allianz:
"What you are not covered for:
We will not cover your legal liability for a claim which arises from your failure to take all reasonable precautions to comply with all statutory obligations and regulations imposed by any authority"
You can bet that a similar clause exists in other policies.
Ring and ask your insurer if they will payout for fire damage if you do not have a current AFSS, or an on-going maintenance contract.
Strathfield Council in its brochure on Fire Safety says submitting an AFSS "is a statutory requirement under the Environmental Planning and Assessment Act 1979 ... Failure to comply is a breach of the Regulation and renders you liable to prosecution... In the event of a fire and/or injury to persons in the building it could also render you liable to civil action ... and could void your insurance policy for failure to maintain and certify fire evacuation systems and fire fighting and fire suppression equipment."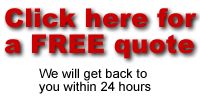 There are other serious reasons why you should stay compliant- read more:

© Copyright Sept 2015 by John Carmichael
Disclaimer: The advice on these pages should not be relied upon for legal purposes, seek the services of a properly qualified solicitor, or fire engineer, if you need legal assistance for your fire safety measures.
We are able to meet Council requirements for most suburbs of Sydney for an Annual Fire Safety Certificate. NSW areas serviced include Sydney, Gosford, Central Coast, Newcastle, Maitland, Port Macquarie, and Taree.


AFSS priced from $295 - Get a Free Quote
Price includes the inspection of up to 6 items (not including exit lights). The 6 items can be any of; extinguishers, hose reels, smoke alarms, fire doors, fire blankets or hydrants. If you have emergency or exit lights, they require a 90 minute test- add $77 (for up to 6 lights). Our tech will need to inspect and test all existing fire measures before issuing a certificate. It is possible he will find you need to replace, or get other items installed, to meet the Australian Standard. Therefore use the $295 as a guide. We can give you a free quote first.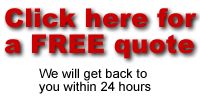 To place your interest in getting a fire safety compliance inspection or quote, please phone, or just fill in our contact us form. Call now on 02 65501066.

Our inspector will get in contact with you, to discuss your needs and give you a free quote. Our technician is accredited under the FPAA scheme, and registered as an accredited practitioner (fire safety), as required under the new legislation which came into force on 1 July 2020

About us | Fire Extinguisher Price List | Fire Safety Compliance in NSW | Where to Locate an Extinguisher | Sydney Fire Safety Certificates | Home Page | Maitland Fire Safety Certificate | Fire Safety Certificate Newcastle