Sydney Fire Safety Certificates

Free quote
for your Fire Safety Certificate, as required by your local Council for DA approval and occupancy certificates. Fire safety certificate inspections for all Sydney Councils, also Gosford,
Maitland
, &
Newcastle
..
New EPA Regulations came into force on 1 July 2020 - are you compliant? We are!
City of Sydney Fire Safety Certificates
All the suburbs of inner Sydney including Alexandria, Annandale, Barangaroo, Beaconsfield, Camperdown, Chippendale, Darlinghurst, Elizabeth Bay, Erskineville, Eveleigh, Forest Lodge, Glebe, Haymarket, Millers Point, Moore Park, Newtown, Paddington, Potts Point, Pyrmont, Redfern, Rosebery, Rushcutters Bay, Surry Hills, Sydney CBD, The Rocks, Ultimo, Waterloo, Woolloomooloo, and Zetland. We also cover these Sydney Council areas: Ashfield, Auburn, Blacktown, Burwood, Canada Bay, Chatswood, Fairfield, Hurstville, Kogarah, Lane Cove, Leichhardt, Liverpool, Manly, Mosman, North Sydney, Pittwater, Randwick, Rockdale, Strathfield, Sutherland, Warringah and Waverley Councils.
Canterbury City Council Fire Safety Certificates
All the inner city suburbs of Sydney including Ashbury, Belfield, Belmore, Bexley North, Beverly Hills, Campsie, Canterbury, Clemton Park, Croydon, Earlwood, Hurlstone Park, Kingsgrove, Lakemba, Narwee, Punchbowl, Riverwood, Roselands, Turrella, Undercliffe, Wiley Park



As of 1 Dec 17 new forms must be used to submit your AFSS
City of Botany Bay Council
We are able to do fire safety certificate inspections for the whole Eastern suburbs region of Sydney including Banksmeadow, Botany, Daceyville, Eastgardens, Eastlakes, Hillsdale, Mascot, and Pagewood.
Bankstown City Council Fire Safety Certificates
All the inner western suburbs region of Sydney including Bankstown, Bass Hill, Birrong, Chester Hill, Chullora, Condell Park, East Hills, Georges Hall. Greenacre, Lansdowne, Leightonfield, Manahan, Milperra, Mount Lewis, One Tree Point, Padstow, Panania, Punchbowl, Revesby, Sefton, Villawood, and Yagoona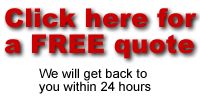 Holroyd City Council Fire Safety Certificates
All the western suburbs area of Sydney including Girraween, Granville, Greystanes, Guildford North, Harris Park, Holroyd, Merrylands, Parramatta, Pendle Hill, Prospect, Sherwood Grange, Smithfield, Toongabbie, Wentworthville, Westmead, Woodpark, Yennora.
Marrickville Council fire safety certificate inspections
For the whole Eastern suburbs region of Sydney including Dulwich Hill, Enmore, Lewisham, Marrickville, Petersham, St Peters, Stanmore, Sydenham, and Tempe.
Parramatta City Council fire safety certificates
All the Parramatta area including Baulkham Hills, Blaxcell, Camellia, Carlingford, Clyde, Dellwood, Dundas Valley, Granville, Eastwood Heights, Epping West, Ermington, Guildford, Harris Park, Kingsdene, Lake Parramatta, May Villa, Melrose Park, Merrylands, Model Farms, North Chester Hill, Northmead, Oatlands, Old Toongabbie, Parramatta, Pendle Hill, Rosehill, Rydalmere, Sefton, Telopea, Toongabbie, Wentworthville, Westmead, Winston Hills.


Priced from $295 - Get a Free Quote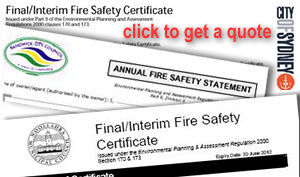 Price includes the inspection of up to 6 items (not including exit lights). The 6 items can be any of; extinguishers, hose reels, smoke alarms, fire doors, fire blankets or hydrants. If you have emergency or exit lights, they require a 90 minute test- add $77 (for up to 6 lights). Our tech will need to inspect and test all existing fire measures before issuing a certificate. It is possible he will find you need to replace, or get other items installed, to meet the Australian Standard. Therefore use $295 as a guide. We can give you a free quote first.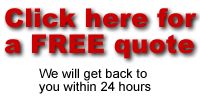 To place your interest in getting a fire safety compliance inspection or quote, please phone, or just fill in our contact us form. Call now on 02 65501066.

Our inspector will get in contact with you, to discuss your needs and give you a free quote. Our technician is accredited under the FPAA scheme, and registered as an accredited practitioner (fire safety), as required under the new legislation which came into force on 1 July 2020

A Fire Safety Certificate for Ashfield Council, Auburn City Council, Bankstown Council, Blacktown Council, Botany Council, Burwood Council, Canada Bay Council, Canterbury City Council, City of Sydney Council, Fairfield Council, Holroyd Council, Hurstville Council, Kogarah Council, Leichhardt Municipal Council, Liverpool Council, Manly Council, Marrickville Council, Mosman Council, North Sydney Council, Parramatta City Council, Pittwater Council, Randwick Council, Rockdale Council, Ryde City Council, Strathfield Council, Sutherland Shire Council, Warringah Council, Waverley Council, Willoughby City Council, and Woollahra Council.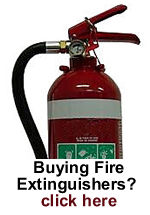 A Fire Safety Certificate is submitted by the building owner, it certifies that all essential fire safety measures (listed in the Fire Safety Schedule) have been installed in the building. It should state that they are capable of perfoming to the standard listed in the Fire Safety Schedule (usually the Australian Standard)
Penaties apply!
Your Local Council is responsible for fines. As a guide, the Sydney City Council lists the following penalties for not submitting an AFSS on time. (As at Jan 2018)
1 week late $1,000
2 weeks late an additional $2,000
3 weeks late an additional $3,000
4 weeks late an additional $4,000

A Fire Safety Schedule can be issued with the Construction Certificate. The Fire Safety Schedule lists the essential fire safety measures that are to be installed in the building and shows the Australian Standard to which they must be installed. The schedule is usually made up by a Fire engineer or building certifier. What happens if you don't submit an Annual Fire Safety Statement?


Contact us for full service and maintenance of Fire extinguishers Sydney region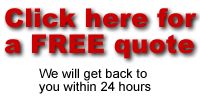 Designed and maintained by John Carmichael © 2014
40 Refinery Drive Pyrmont NSW 2009
PO Box 1171 Bowral NSW 2576
53a High St Taree NSW 2430 Australia
Phone 02 65501066
About us | Fire Extinguisher Price List | Fire Safety Compliance in NSW | Where to Locate an Extinguisher | Fire Safety Certificate Newcastle | Fire Safety Certificate Maitland | Annual Fire Safety Statement | Home Page