Newcastle Fire Safety Certificates

Free quote
for your Fire Safety Certificate, as required by your local Council for DA approval and occupancy certificates. Fire safety certificate inspections for all Central Coast,
Maitland
, Newcastle & Hunter Councils
We can do annual fire safety statements for these Local Government areas: Gosford City Council, Wyong Shire Council, or the new Central Coast Council, City of Lake Macquarie City Council, Newcastle City Council, Cessnock City Council, Port Stephens Council, Maitland City Council, Singleton Shire Council.

We can quote a Fire Safety Certificate so you can complete a DA and get your Occupation Certificate in all these towns: Gosford, Wyong, Tuggerah, Umina, Morisset, Warners Bay, Toronto, Belmont, Cardiff, New Lambton, Kotara, Newcastle, Tomago, Wallsend, Beresfield, Maitland, Kurri Kurri, Williamtown, Rutherford, and the Hunter Valley
Newcastle City Council
We are able to do fire safety certificate inspections for all the Hunter region including Adamstown, Adamstown Heights, Bar Beach, Beresfield, Birmingham

Gardens, Black Hill, Broadmeadow, Callaghan University, Carrington, Cooks Hill, Elermore Vale, Fletcher, Georgetown, Hamilton, Hamilton East, Hamilton North, Hamilton South, Hexham, The Hill, Islington, Jesmond, The Junction, Kooragang, Kotara, Lambton, Lenaghan, Maryland, Maryville, Mayfield, Mayfield East, Mayfield North, Mayfield West, Merewether, Merewether Heights, Minmi, New Lambton, New Lambton Heights, Newcastle, Newcastle East, Newcastle West, North Lambton, Rankin Park, Sandgate, Shortland, Stockton, Tarro, Tighes Hill, Wallsend, Warabrook, Waratah, Waratah West, Wickham
Central Coast Council fire safety certificates
All the new Council area, incorporating the old Wyong and Gosford Council areas


Priced from $295 - Get a Free Quote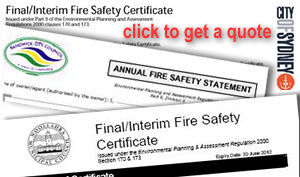 Price includes the inspection of up to 6 items (not including exit lights). The 6 items can be any of; extinguishers, hose reels, smoke alarms, fire doors, fire blankets or hydrants. If you have emergency or exit lights, they require a 90 minute test- add $77 (for up to 6 lights). Our tech will need to inspect and test all existing fire measures before issuing a certificate. It is possible he will find you need to replace, or get other items installed, to meet the Australian Standard. Therefore use the $295 as a guide. We can give you a free quote first.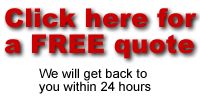 To place your interest in getting a fire safety compliance inspection or quote, please phone, or just fill in our contact us form. Call now on 02 65501066.

Our inspector will get in contact with you, to discuss your needs and give you a free quote. Our technician is accredited under the FPAA scheme, and registered as an accredited practitioner (fire safety), as required under the new legislation which came into force on 1 July 2020


Gosford City Council Fire Safety Certificates
All the Central Coast region including Avoca Beach, Bar Point, Bensville, Blackwall, Booker Bay, Bouddi, Box Head, Calga, Central Mangrove, Cheero Point,

Cogra Bay, Copacabana, Daleys Point, Davistown, East Gosford, Empire Bay, Erina, Erina Heights, Ettalong Beach, Forresters Beach, Glenworth Valley, Gosford, Green Point, Greengrove, Gunderman, Hardys Bay, Holgate, Horsfield Bay, Kariong, Killcare, Killcare Heights, Kincumber, Kincumber South, Koolewong, Kulnura, Lisarow, Little Wobby, Lower Mangrove, MacMasters Beach, Mangrove Creek, Mangrove Mountain, Marlow, Matcham, Mooney Mooney, Mooney Mooney Creek, Mount Elliot, Mount White, Narara, Niagara Park, North Avoca, North Gosford, Patonga, Pearl Beach, Peats Ridge, Phegans Bay, Picketts Valley, Point Clare, Point Frederick, Pretty Beach, St Huberts Island, Saratoga, Somersby, Spencer, Springfield, Tascott, Terrigal, Umina, Upper Mangrove, Wagstaffe, Wamberal, Wendoree Park, West Gosford, Wisemans Ferry, Wondabyne, Woy Woy, Woy Woy Bay, Wyoming, Yattalunga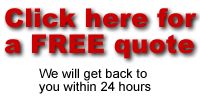 Port Stephens Shire Council Fire Safety Certificates
All the Upper Hunter Shire suburbs including Anna Bay, Balickera, Boat Harbour, Bobs Farm, Brandy Hill, Butterwick, Campvale, Corlette, Duns Creek, Eagleton, East Seaham, Fern Bay, Ferodale, Fingal Bay, Fishermans Bay, Fullerton Cove, Glen Oak, Heatherbrae, Hinton, Karuah, Lemon Tree Passage, Mallabula, Medowie, Nelson Bay, Nelsons Plains, One Mile, Osterley, Oyster Cove, Raymond Terrace, Salamander Bay, Salt Ash, Seaham, Shoal Bay, Soldiers Point, Swan Bay, Tanilba Bay, Taylors Beach, Tomago, Twelve Mile Creek, Wallalong, Williamtown, Woodville.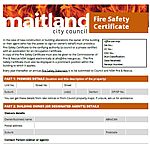 Maitland City Council fire safety certificate inspections including these suburbs: Aberglasslyn, Allandale, Anambah, Ashtonfield, Berry Park, Bishops Bridge, Bolwarra, Bolwarra Heights, Buchanan, Chisholm, Dalwood, Duckenfield, East Maitland, Farley, Gillieston Heights, Gosforth, Greenhills, Greta, Harpers Hill, Hillsborough, Horseshoe Bend, Lambs Valley, Largs, Lochinvar, Lorn, Louth Park, Luskintyre, Maitland, Maitland North, Maitland Vale, Melville, Metford, Millers Forest, Mindaribba, Morpeth, Mount Dee, Oakhampton, Oakhampton Heights, Oswald, Phoenix Park, Pitnacree, Raworth, Rosebrook, Rutherford, South Maitland, Telarah, Tenambit, Thornton, Tocal, Windella, Windermere, Woodberry, Woodville.

A Fire Safety Certificate is submitted by the building owner, it certifies that all essential fire safety measures (listed in the Fire Safety Schedule) have been installed in the building. It should state that they are capable of perfoming to the standard listed in the Fire Safety Schedule (usually the Australian Standard)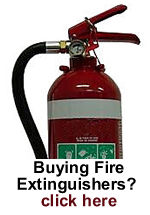 A Fire Safety Schedule can be issued with the Construction Certificate. The Fire Safety Schedule lists the essential fire safety measures that are to be installed in the building and shows the Australian Standard to which they must be installed. The schedule is usually made up by a Fire engineer or building certifier. What happens if you don't submit an Annual Fire Safety Statement?


Contact us for full service and maintenance of all fire measures including sprinklers, hydrants, alarms, electrical test n tag, and extinguishers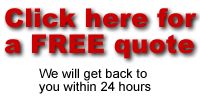 Designed and maintained by John Carmichael © 2016
This webpage is a joint venture of Fire Extinguisher Sales and Survival Solutions
Tuggerah Business Park NSW 2259
PO Box 1171 Bowral NSW 2576
53a High St Taree NSW 2430 Australia
Phone 02 65501066
About us | Fire Extinguisher Price List | Fire Safety Compliance in NSW | Where to Locate an Extinguisher | Fire Safety Certificate Sydney | Annual Fire Safety Statement | Fire Safety Certificate Maitland | Home Page